ENTRY

There are limited customs and passport formalities on the Molossian-United States frontier. Molossian entry and customs regulations are generally the same as those applying to the USA.

Passports not required for entry into Molossia from the United States. Passports are, however, recommended and will be stamped upon entry. There are no visa requirements for entry into Molossia ordinary travelers. There is a requirement for a Media Visa for members of the Media, including social media, that wish to visit and film in Molossia. A Media Visa costs $100 USD per person, and can be purchased below.



Media Visa $100.00 USD





Please note, for visitors wishing to visit Molossia from outside the United States, there may be visa requirements to enter the United States. The Molossian Government cannot assist in obtaining visas to enter the United States.



Any foreign visitor can stay in Molossia for a period of three hours as a tourist, with permission only. Visitors are not allowed without permission.


CITIZENSHIP INFORMATION


Foreign nationals are not allowed to take up employment or residence within the Republic.

Citizenship in the Republic of Molossia is limited to residents of our nation only. We are not accepting new citizens nor new residents.



CUSTOMS

The following items are prohibited in the Republic of Molossia:

Firearms, ammunition, explosives, drugs and tobacco are all prohibited.

Incandescent lightbulbs, Plastic shopping bags, Catfish, "Fresh" Spinach, Missionaries and salesmen, Onions and Walruses are also all prohibited.




FOR FURTHER INFORMATION:

Further information regarding customs, entry and citizenship, is available from the Government of Molossia, Attention: Foreign Ministry, 226 Mary Lane, Dayton, Nevada, 89403, or the e-mail Foreign Ministry at foreignministry@molossia.org.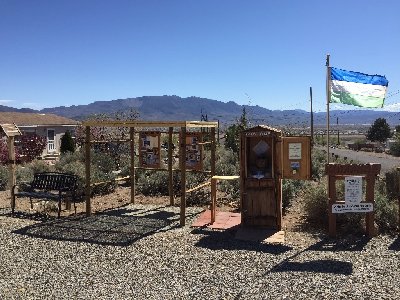 Our Customs Station and Welcome Center